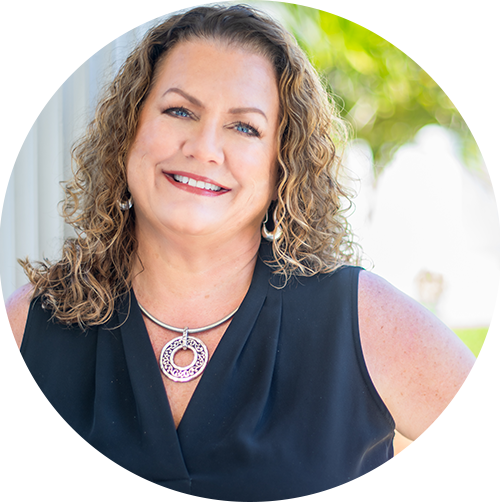 Donna is our amazing Founder and Escrow Officer here at International Title and Title Solutions. Her career started 35 years ago as an escrow processor, then 8 months later began her journey as an escrow officer – she is a fast learner! After a few years in this fast-paced industry she knew she wanted to branch out on her own. First she opened International Title and then a few years later Title Solutions was started. The companies now provide reliable and quality closings with a great team and 3 locations!
Out of her 5 company values, she contributes to and relates to diplomacy and empathetic kindness the most. "I believe these two core company values go hand in hand," says Donna. "My role in the company is to maintain peaceful relationships within our team and with our clients. In order to do that we must always assume the best about EVERYONE involved, treat them with respect, kindness and diplomacy."
Donna's favorite part about being in the Title industry is how she has to stay on her toes! She feels like a detective getting to the bottom of problems and finding solutions. Donna says, "I truly love helping people achieve their dream of homeownership! I understand the importance of what we do and the positive impact it has on people's lives when they close. Also, the devasting impact when something happens and a transaction is canceled.
Her other passions are spending time with family (especially her grandkids), traveling, boating, reading and walking with Tanner, her fur baby! Donna is married to her high school sweetheart, Troy. "We have a fantastic, super sweet, smart and beautiful daughter, Brittany; an awesome son-in-law, Adam; two beautiful, perfect grandkids, Jamesyn and Stetson; and our fur baby, a silky terrier named Tanner!" When Donna is not in the office you can catch her supporting a ton of Brevard local small businesses! Donna says, "I have lived on the Space Coast of Florida my entire life and LOVE IT! I really like hanging out at Coconuts, Alibi, Beach Shack, and the Boardroom. I love eating at Florida Fresh grill, Tiny Turtle, 4 th street Filling station, Juice and Java, Heidi's and Simply Delicious. My favorite shops are Funky Mermaid and Coastal Produce. My all-time favorite place to get pampered is at the Cocoa Beach Spa getting massages and facials!"
Make sure to connect with her on social media and book a coffee meet up!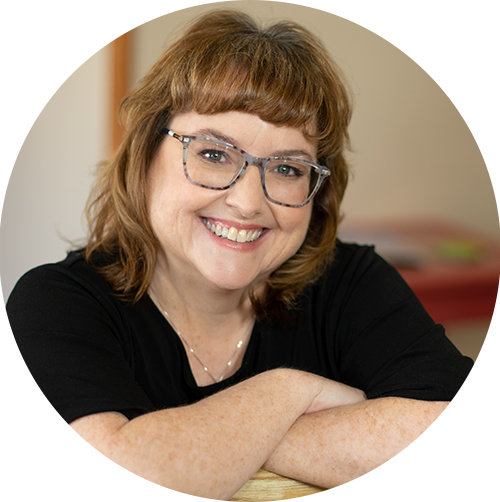 Rhonda is our amazing Operations Manager for International Title and Title Solutions. She has been with us for over 6 years and started in the mortgage, banking and title industry over 40 years ago! You could say she knows a thing or two about the lending and title process. She takes pride in making sure that our operation runs smoothly so that everyone involved in each transaction is taken care of in a professional and timely manner.
Rhonda is passionate about serving our clients and ensuring they feel confident and secure before, during and after the process! She understands the importance of teamwork and focuses daily on aiding to create better team dynamics so that our clients are served at their highest capacity. Her favorite acronym is:
T – Together E – Empowering each other to A – Achieve M – More
She moved from the Midwest here to Florida about 7 years ago and loves the lifestyle, weather and most importantly the people! "When I am not working," Rhonda says, "I love spending time with my family, my dog Tux and shopping. I also love Football, Baseball and Nascar!". Next time you're around the Merritt Island or Cocoa Beach office, make sure to say hi to Rhonda!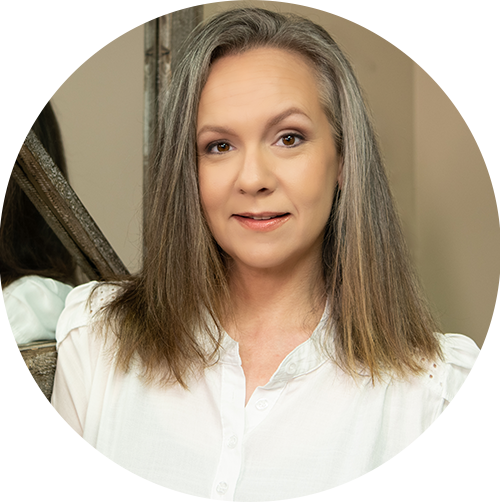 Ilona is our wonderful closing assistant ("red carpet roller outer" as she puts it!) for the Cocoa Beach and Merritt Island offices. With over 16 years of experience in the industry from ALL sides, she really understands the inner workings of a contract and closing. Ilona specifically has worked in the banking, mortgage, lobbying, attorney, real estate, and title company industries just to name a few!
Ilona loves working in this field because she gets to be the detective, the fixer, the problem solver, the education instructor and positive support system in one of the biggest moments of our clients lives. She is passionate about supporting each client where she can through the process.
"My value and goal of every transaction is to make sure all parties are linked together and working to make the transaction as smooth, easy, and stress free as possible." Ilona says. She is passionate not only about educating but also being able to truly listen to the clients struggles, pain points and questions. Ilona describes her specialty as "spreading the pixie dust" or "rolling out the red carpet" to each and every transaction for each and every person (agent, lender, seller, and buyer).
When Ilona is not in the office supporting her clients, you can catch her with her three amazing children; Cady who is 13, Charli who is 8, and Edward who is 5. Plus she has two cuddly furr-babies; Gizmo, a Mountain Rottie and Cujo, a Chiwinnie! "With momming, wifing, and bosslifing there isn't much time for additional hobbies. Though on rare occasions when I do get to do additional things, I love adventures, Disney, running, and reading!" Ilona says.
Ilona loves all things Merritt Island. She says, "We are so lucky to have so many community entrepreneurs that have opened up stores, restaurants, boutiques, etc. My must visits lately have been Whisk & Grind and Fantastique Fashions Boutique!" Next time you're in Cocoa Beach make sure to stop in and say hi to Ilona!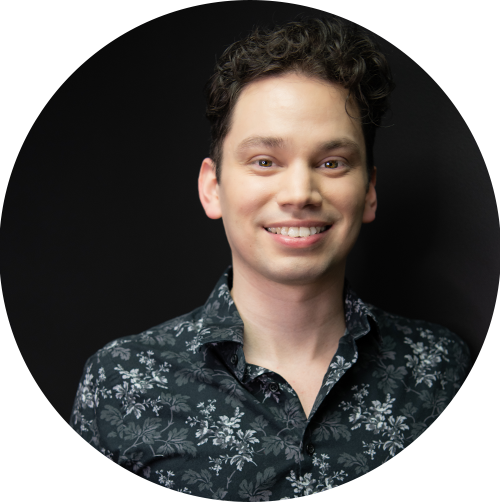 Cody is our Escrow Processor and "process" extraordinaire! With over 5 years experience in the Title Industry, he truly understands that having clear processes can make a world of difference with your work ethic and especially with your clients.
Being in this industry, it requires flexibility. Cody has taken pride in the fact that when there is a need, he steps in! He understands for the client to win and the team to thrive, you have to be willing to Get-It-Done. This is his favorite value here at Title Solutions and International Title and Escrow!
Cody says, "Title work is like a puzzle, and I get to put all the pieces together". He feels like there is always something new to learn, uncover and adapt in the moment. It keeps things interesting and there's never a dull moment!
Reading and writing are his favorite pastimes, but we think his drawing skills are top notch! He actually designed our combined logo – how cool is that? He loves being able to add value to the team and the company experience where he can and is looking forward to continuing to thrive and grow with us!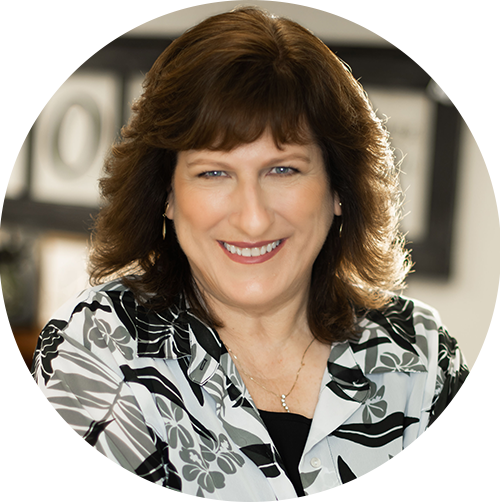 Laura is our Title Processor here at International Title and Title Solutions. She has been in the title industry since 1998 and with International Title/Title Solutions since 2009. Laura is detail oriented, thorough and amazing at what she does. She really enjoys being a part of a team that gets a transaction from contract to closing as smoothly as possible. This creates a better experience for everyone involved! Her job is to order title searches from our underwriters, prepare the title commitments and send them to all parties involved in the transaction. For transactions involving financing, she also prepares and sends all additional documents that the lenders require!
Laura says, "I was born and raised in New Jersey and moved to Brevard County with my husband Ken after getting married in 1988. We've since then raised our two children Michael and Melissa here in Brevard County, Florida. I'm so proud of the people they've become. During my off time, I enjoy spending time with my husband and family and traveling whenever possible".
Laura really is an asset to our companies and a great person to have in your circle! Make sure to connect with her next time you close with us!