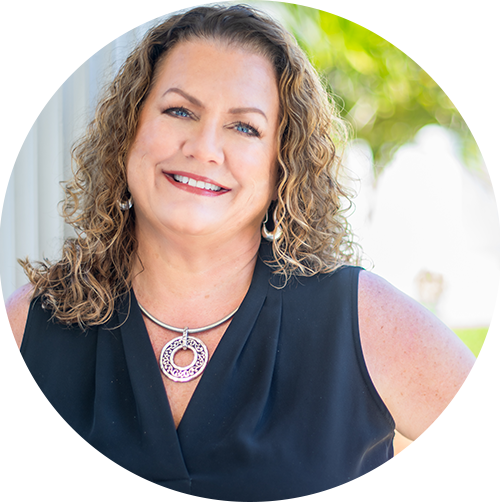 Donna is our amazing Founder and Escrow Officer here at International Title and Title Solutions. Her career started 35 years ago as an escrow processor, then 8 months later began her journey as an escrow officer – she is a fast learner! After a few years in this fast-paced industry she knew she wanted to branch out on her own. First she opened International Title and then a few years later Title Solutions was started. The companies now provide reliable and quality closings with a great team and 3 locations!
Out of her 5 company values, she contributes to and relates to diplomacy and empathetic kindness the most. "I believe these two core company values go hand in hand," says Donna. "My role in the company is to maintain peaceful relationships within our team and with our clients. In order to do that we must always assume the best about EVERYONE involved, treat them with respect, kindness and diplomacy."
Donna's favorite part about being in the Title industry is how she has to stay on her toes! She feels like a detective getting to the bottom of problems and finding solutions. Donna says, "I truly love helping people achieve their dream of homeownership! I understand the importance of what we do and the positive impact it has on people's lives when they close. Also, the devasting impact when something happens and a transaction is canceled.
Her other passions are spending time with family (especially her grandkids), traveling, boating, reading and walking with Tanner, her fur baby! Donna is married to her high school sweetheart, Troy. "We have a fantastic, super sweet, smart and beautiful daughter, Brittany; an awesome son-in-law, Adam; two beautiful, perfect grandkids, Jamesyn and Stetson; and our fur baby, a silky terrier named Tanner!" When Donna is not in the office you can catch her supporting a ton of Brevard local small businesses! Donna says, "I have lived on the Space Coast of Florida my entire life and LOVE IT! I really like hanging out at Coconuts, Alibi, Beach Shack, and the Boardroom. I love eating at Florida Fresh grill, Tiny Turtle, 4 th street Filling station, Juice and Java, Heidi's and Simply Delicious. My favorite shops are Funky Mermaid and Coastal Produce. My all-time favorite place to get pampered is at the Cocoa Beach Spa getting massages and facials!"
Make sure to connect with her on social media and book a coffee meet up!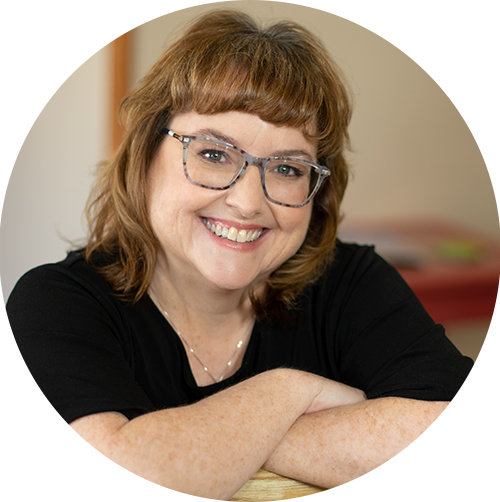 Rhonda is our amazing Operations Manager for International Title and Title Solutions. She has been with us for over 6 years and started in the mortgage, banking and title industry over 40 years ago! You could say she knows a thing or two about the lending and title process. She takes pride in making sure that our operation runs smoothly so that everyone involved in each transaction is taken care of in a professional and timely manner.
Rhonda is passionate about serving our clients and ensuring they feel confident and secure before, during and after the process! She understands the importance of teamwork and focuses daily on aiding to create better team dynamics so that our clients are served at their highest capacity. Her favorite acronym is:
T – Together E – Empowering each other to A – Achieve M – More
She moved from the Midwest here to Florida about 7 years ago and loves the lifestyle, weather and most importantly the people! "When I am not working," Rhonda says, "I love spending time with my family, my dog Tux and shopping. I also love Football, Baseball and Nascar!". Next time you're around the Merritt Island or Cocoa Beach office, make sure to say hi to Rhonda!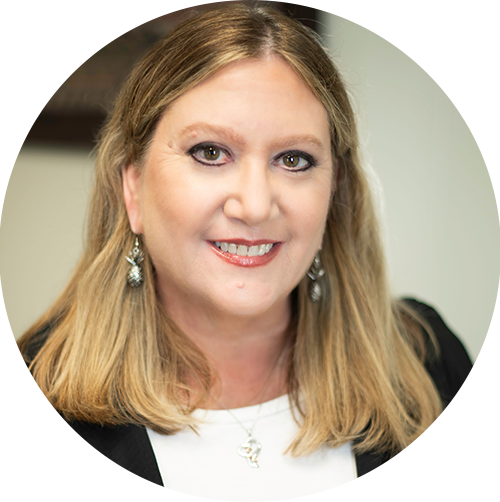 Rose is our Senior Escrow Officer and office manager located in the Titusville, Florida home office. With over 31 years in the Title and Mortgage industry, she has seen the transition from a work society without computers to computers in our pockets! Even with all the change over the past few decades, two things have stayed true in Rose's work: integrity and accountability. Rose believes doing the right thing will always provide a high quality experience for her clients.
She says her favorite part about working in this field is helping her clients through the process because "this is one of the most important investments in their lives and although we do this every day, they don't. So it's important that they have someone in their corner to help them throughout this complicated process." Rose especially loves being able to close a transaction when a client, (either the seller or their agent) was told by another title company that it couldn't be done for one reason or another. Then with the support of her title underwriter, Alliant National Title, our lives are made that much easier and as one agent tells others who may not currently use her: "Rose gets it done and that's why I have always used her for all of my listings!".
When Rose isn't at work you can expect her and her significant other, David, to be on the local golf courses! She spends a lot of time entertaining, cooking for their friends and family and relaxing in their pool. If it means spending quality time with their daughter, son-in-law, grandkids or a group of their friends then she is IN. Rose loves getting to see her friends and family enjoying themselves in their home!
Supporting the local economy here in Titusville, Florida is very important to Rose. "We love supporting our local restaurants and family owned and operated stores. We could travel to Orlando or further north or further south, but the reason I moved to Titusville was because of the small town feel. That's not to say we don't travel occasionally for a meal out, but we'd much rather support locally owned businesses. I've been through the worst of times in this community…it's my hometown and I want all of us to succeed." Rose says.
If you ever need the 411 on the best places to eat, golf and hangout in town, Rose is your contact. Make sure to connect with her so you know the good spots too!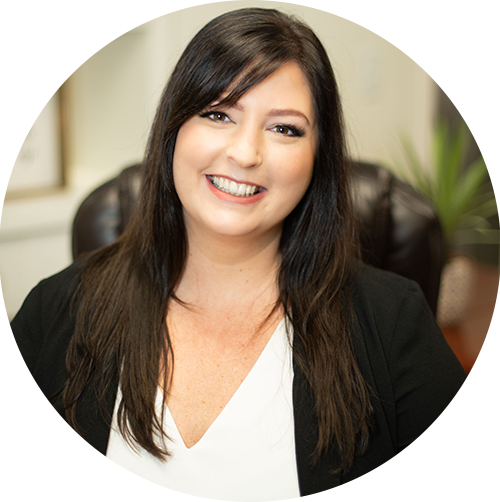 Bailie is our Escrow Officer located in our Titusville, FL home office. She services all of Brevard but specializes in the local Titusville area! With over a decade of Real Estate industry experience, she is versed in every angle of each contract. Bailie started in a mortgage lending position and transitioned to Title about 4 years ago! She now holds her Title Agent License, which allows her to serve more people and make a bigger impact!
Bailie prides herself on her intentional work ethic. "Treat others how you want to be treated" is her daily motto when handling clients. She understands that although she does this work often, it is normally the client's first time going through this process which requires extra care and attention to detail for the client to feel supported!
Bailie says, "I understand this business and that gives me confidence when working with the clients. I genuinely enjoy working with people and helping people achieve their goals. Whether it is buying their first home, selling their childhood home, or an investor buying and selling multiple properties, it is rewarding helping others."
She enjoys supporting the local community here in Titusville. You can find her anywhere by the water or at a local shop! Bailie and her family enjoy being out by the pool and keeping up with their energetic 9 year old! She's not keen on baking, but she loves to cook. Especially when it's for family and friends.
Bailie loves meeting new agents and Real Estate partners that help support her clients, or that can relate to mom life! Make sure to reach out and grab a coffee with her.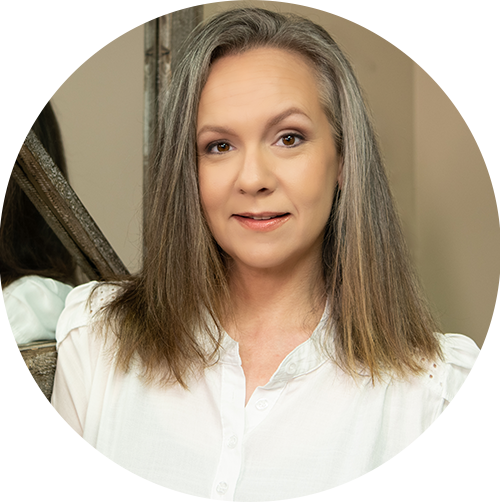 Ilona is our wonderful closing assistant ("red carpet roller outer" as she puts it!) for the Cocoa Beach and Merritt Island offices. With over 16 years of experience in the industry from ALL sides, she really understands the inner workings of a contract and closing. Ilona specifically has worked in the banking, mortgage, lobbying, attorney, real estate, and title company industries just to name a few!
Ilona loves working in this field because she gets to be the detective, the fixer, the problem solver, the education instructor and positive support system in one of the biggest moments of our clients lives. She is passionate about supporting each client where she can through the process.
"My value and goal of every transaction is to make sure all parties are linked together and working to make the transaction as smooth, easy, and stress free as possible." Ilona says. She is passionate not only about educating but also being able to truly listen to the clients struggles, pain points and questions. Ilona describes her specialty as "spreading the pixie dust" or "rolling out the red carpet" to each and every transaction for each and every person (agent, lender, seller, and buyer).
When Ilona is not in the office supporting her clients, you can catch her with her three amazing children; Cady who is 13, Charli who is 8, and Edward who is 5. Plus she has two cuddly furr-babies; Gizmo, a Mountain Rottie and Cujo, a Chiwinnie! "With momming, wifing, and bosslifing there isn't much time for additional hobbies. Though on rare occasions when I do get to do additional things, I love adventures, Disney, running, and reading!" Ilona says.
Ilona loves all things Merritt Island. She says, "We are so lucky to have so many community entrepreneurs that have opened up stores, restaurants, boutiques, etc. My must visits lately have been Whisk & Grind and Fantastique Fashions Boutique!" Next time you're in Cocoa Beach make sure to stop in and say hi to Ilona!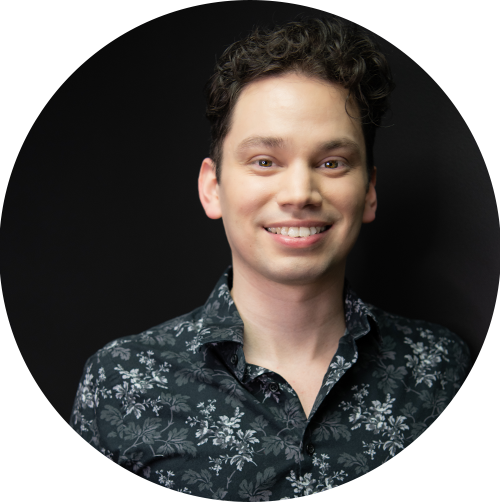 Cody is our Escrow Processor and "process" extraordinaire! With over 5 years experience in the Title Industry, he truly understands that having clear processes can make a world of difference with your work ethic and especially with your clients.
Being in this industry, it requires flexibility. Cody has taken pride in the fact that when there is a need, he steps in! He understands for the client to win and the team to thrive, you have to be willing to Get-It-Done. This is his favorite value here at Title Solutions and International Title and Escrow!
Cody says, "Title work is like a puzzle, and I get to put all the pieces together". He feels like there is always something new to learn, uncover and adapt in the moment. It keeps things interesting and there's never a dull moment!
Reading and writing are his favorite pastimes, but we think his drawing skills are top notch! He actually designed our combined logo – how cool is that? He loves being able to add value to the team and the company experience where he can and is looking forward to continuing to thrive and grow with us!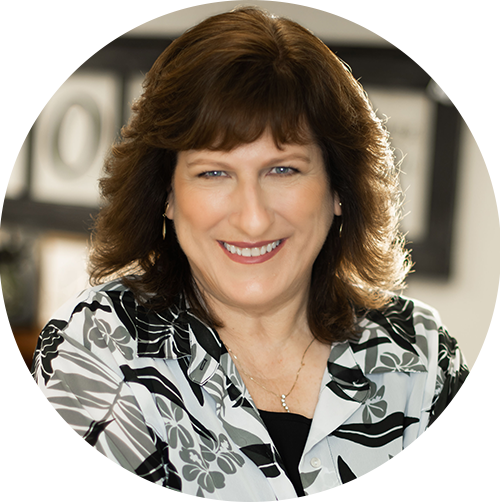 Laura is our Title Processor here at International Title and Title Solutions. She has been in the title industry since 1998 and with International Title/Title Solutions since 2009. Laura is detail oriented, thorough and amazing at what she does. She really enjoys being a part of a team that gets a transaction from contract to closing as smoothly as possible. This creates a better experience for everyone involved! Her job is to order title searches from our underwriters, prepare the title commitments and send them to all parties involved in the transaction. For transactions involving financing, she also prepares and sends all additional documents that the lenders require!
Laura says, "I was born and raised in New Jersey and moved to Brevard County with my husband Ken after getting married in 1988. We've since then raised our two children Michael and Melissa here in Brevard County, Florida. I'm so proud of the people they've become. During my off time, I enjoy spending time with my husband and family and traveling whenever possible".
Laura really is an asset to our companies and a great person to have in your circle! Make sure to connect with her next time you close with us!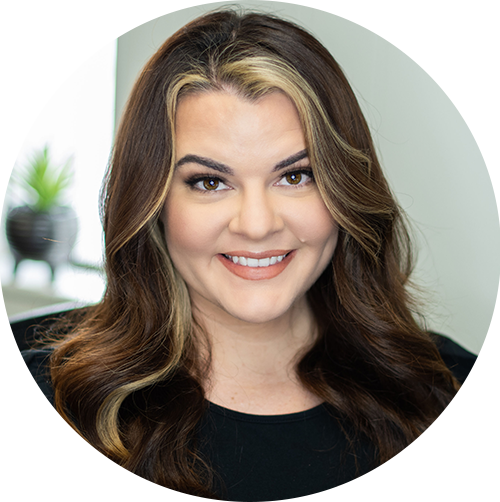 Nicole is our order processor for all three of our locations; Titusville, Cocoa Beach and Merritt Island! She has over 3 years of experience in this field of the Title Industry and loves that every file is unique and interesting in its own way. Nicole says, "it keeps things interesting!".
Nicole gets a birds eye view of the inner workings of each file as our processor. Between the three offices, her hands are on each file! Because of this, she feels passionate about the "teamwork" aspect of how we do things here at International Title and Title Solutions. We all are working towards one goal, helping the client!
When Nicole isn't floating between office locations, you can catch her on the golf course here locally in Brevard, sewing or watching court cases! She is currently in the process of becoming a lawyer (how cool?) and is driven to create purpose through her justice career.
Nicole loves supporting local shops and restaurants, but she has a few favorites at the top of her list! Harvest Thyme Kitchen in downtown Melbourne and River Road Coffee and Popscicles in Cocoa Village. Next time you're in Titusville or Merritt ISland, make sure to say hi to Nicole!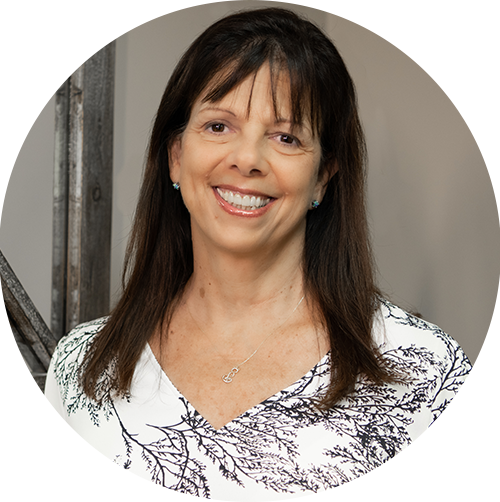 Leanne is our business development expert! She just recently moved into this role after 40 years in the industry as a Title Agent. What started off as a receptionist job at a Title company in 1976, turned into a full career in helping clients with a quality closing experience over 40 years later. Within 3 years, Leanne moved from receptionist, to processor, to closer. After a year as a closer she was promoted to office manager.
"I have done every aspect of the job from title searching, title examining, processing files, closing files, post closing files and resolving title issues and sometimes not. I have come full circle in becoming a Business Developer. There isn't any part of the business that I have not done in some capacity!" Leanne says. She feels so incredibly blessed to have a team behind her continuing to handle each and every contract with the same quality and connection as she did.
Leanne is excited to continue to serve her amazing clients in a different capacity, "the fun stuff"! She now has more time to connect and reconnect with current, past and future clients. Ensuring they are taken care of every step of the way. Leanne's number one priority is and will always be customer service. She understands the power and responsibility of how you make someone feel, especially in a big life decision like buying or selling a home.
Leanne says, "I enjoy the closings. I love meeting new people and making them feel comfortable when they are closing on the biggest item of their life. Especially first time home buyers, I get as excited as they are!"
When Leanne isn't out serving and connecting with her clients you can find her on the golf course with her husband of 20 years, Bill; ordering a large bag of popcorn at the movie theater or reading. She has 2 children and 2 furr children! "My daughter is 35 and my son is 33. They both are very successful in their careers and I am extremely proud of both of them. My 2 cats are spoiled rotten, at least until one of my children gives me a grandchild, then I will spoil them rotten. Sorry kitties!" Leanne says.
Leanne is always looking for ways to support our local small business community here. Instead of Starbucks, she opts for Island Coffee and Smoothies in the Merritt Square mall, owned by one of her clients and longtime friend! She also frequents Wabi Sabi and Pacific Rim here on the Island as often as she can. Make sure to connect with Leanne and grab a coffee!